Zircon is a colorful gem with high refraction and fire that's unfairly confused with cubic zirconia.
ABOUT Zircon
Colorless Zircon is known for its brilliance and flashes of multicolored light, called fire. These zircon properties are close enough to the properties of diamond to account for centuries of confusion between the two gems.
Zircon occurs in an array of colors. Its varied palette of yellow, green, red, reddish brown, and blue hues makes it a favorite among collectors as well as informed consumers.
BIRTHSTONES & ANNIVERSARIES
Zircon is a birthstone for the month of December, along with turquoise and tanzanite.
4.4 BILLION
Zircon found in Australia is the oldest mineral on earth: 4.4 billion years old.
---
METAMICTIZATION
Zircon sometimes contains traces of uranium, irradiating itself and changing its properties.
---
MATARA
Colorless zircon is called "Matara" zircon after a city in Sri Lanka near where it is mined.
---
FACTS
Mineral: Zircon

Chemistry: ZrSiO4

Color: Blue, red, yellow, orange, brown, green

Refractive index:

High: 1.925 to 1.984 (+/- 0.040)

Medium: 1.875 to 1.905 (+/- 0.030)

Low: 1.810 to 1.815 (+/-0.030)

Birefringence: 0.000 to 0.059 (low to high)

Specific gravity: 3.90 to 4.73

Mohs Hardness: 6 to 7.5 (low to high)
QUALITY FACTORS
Among consumers, blue is the most popular color of zircon.
COLOR zircon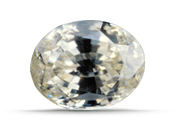 The most valuable colors of zircon are blue, bright red, and green.
CLARITY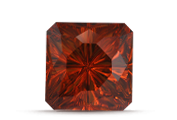 Zircon is often eye-clean. Gems with noticeable inclusions are less valuable.
CUT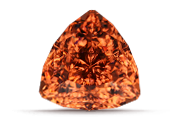 To maximize its brilliance, zircon is most often cut in rounds and ovals.
CARAT WEIGHT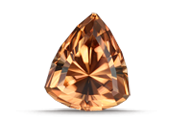 Zircon in fine quality is rare in large sizes. Zircon weighs more than most gems of like size.