FANCY COLOR DIAMOND
Dazzling brilliance. Captivating color. The planet's most valued gems are fancy color diamonds.

ABOUT FANCY COLOR DIAMOND

Gem diamonds in GIA's D-to-Z range usually decrease in value as the color becomes more obvious. Just the opposite happens with fancy color diamonds: Their value generally increases with the strength and purity of the color. Large, vivid fancy color diamonds are extremely rare and very valuable. However, many fancy diamond colors are muted rather than pure and strong.
BIRTHSTONES & ANNIVERSARIES
Diamond is the birthstone for April and the gem of the 10th and 60th anniversaries. Fancy color diamond adds a unique twist to your celebration.
1 IN 10,000
Only one in 10,000 diamonds has a fancy color.
---
$71.2 MILLION
In April 2017, the Pink Star diamond,
59.60 carats, became the most expensive
gem ever auctioned.
---
HOPE DIAMOND
The 45.52-carat Fancy Deep grayish blue Hope Diamond is the world's most famous gem.
---
FACTS
Mineral: Diamond

Chemistry: C

Color: All colors

Refractive index: 2.42

Birefringence: None

Specific gravity: 3.52

Mohs Hardness: 10
QUALITY FACTORS
Strength and purity of color influence a fancy color diamond's value.
COLOR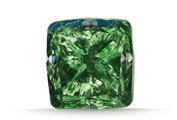 The most valuable hues are pink, blue, and green. Slight color differences can impact value.
CLARITY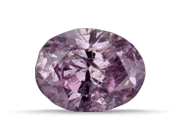 Even diamonds with a low clarity grade are prized by connoisseurs if their color is attractive.
CUT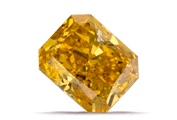 Fancy shapes like radiant cuts are commonly used to maximize the intensity of the color.
CARAT WEIGHT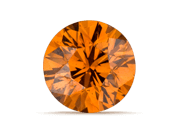 In pink, blue, green and orange, even fancy color diamonds below a carat are rare and valuable.